Sport Links.
Basketball.
Chess.

The Bulgarian Chess Federation.
The Olympic Games.
Sydney 2000 - Results from BBC.

Sydney 2000 - "But we are Bulgarians and we have to be top," said the Bulgarian Alan Tsagaev when he won his appeal and silver.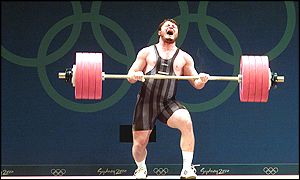 Olympic Rankings; All Time Medal Count.
Salt Lake City 2002 - Welcome to the Official Website.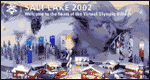 Athens 2004 - Welcome to the Official Website.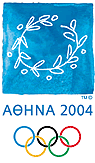 Beijing 2008 - Welcome to the Official Website.
BOC, Bulgarian Olympic Committee.
MOC, Macedonian Olympic Comittee.
Soccer.
EURO 2004 Uefa Cup Portugal Official Website.


2002 Fifa World Cup Korea/Japan Official Website.


Welcome to 2002 FIFA World CupTM Tickets!

FIFA World Ranking.

Qualifications for Group 3 & 4.

Bulgaria Football, very nice picture.
Bulgarian Football Hooligans Photo Gallery.
Chicago Fire, Soccer Team. Forward Hristo Stoichkov, nr8.
Hristo Stoitchkov's Photo Gallery.

Rugby.
Adventure.
Stenata, Mountian climbing in Bulgaria.
George Tashev's Mountaineer Products.
Hiking, Skiing, Climbing & Biking in Bulgaria.
Martial Arts.
The Centre for Martial Arts & Sports BUDO - Gevgelija, Macedonia.
Wing Chun - Kung Fu Federation.
BUL. Bulgarian Judo Federation.
Metropolit Kliment.
Health Institutions, Societies and Companies.


Macedonian Chamber of Medicine.
Macedonia RZZZ - Institute for Health Protection of RoM.
Bulgarian Society for Immunology of Reproduction.
Bulgarian Pharmaceutical Group Ltd.

Travel Links.

Maps.
Detailed maps with names in Bulgarian.
Bulgaria - InfoPlease.com Map.
MSN Expedia Zoom Maps-Bulgaria.
Bulgaria-National Geographic Zoom Map.
Bulgaria-Merriam-Webster Atlas.
Bulgaria in Europe in the 1930's.

Country Profiles.
BULGARIA-A Country Study, Library of Congress.
Infoplease's Bulgarian Country Profile.
CATHOLIC ENCYCLOPEDIA: Bulgaria.
Country Updates - Bulgaria European Forum.
Country Updates - Macedonia European Forum.

Bulgarien / Utrikespolitiska Institutet / The Swedish Institute of International Affairs.
Makedonien / Utrikespolitiska Institutet / The Swedish Institute of International Affairs.

FINFO: Makedonien-Århus Kommunes Biblioteker.
Airlines & Airports.

Skopje and Ohrid International Airports.
Hotels, Inns and accommodations.
Villa Philadelphia, Bulgaria, is an inn and cafe.
Renting a vehicle.
Tourist Information.
Study Tour: Jewish Heritage in Bulgaria.
Bulgarien - Reisefuehrer * Reise-Informationen und -Erlebnisse.
Museums and Cultural Landmarks.
District Museum of History, Jambol.
District Museum of History, Pernik.
The National Museum of History, Sofia.
National Museum of Military History, Bg.
Military-Historical Museum in Sofia, Bulgaria.
Museum of the Battle of Lahanas, Gr.
THE MADARA HORSEMAN, Magdalina Stancheva.
The Vasil Levski and Tsar Aleksandr II monuments in Sofia.
Samuel' Castle in Ohrid, Macedonia.
Cities and villages.
Karlovo town bg, birth-place of Vasil Levski.
Welcome to Pomorie Bulgaria Info Center.
Veliko Tarnovo.bg - Official website.
Nightlife.
The beaches, lakes and rivers.
Events.